"Neuroscience should be trying to understand how the brain works," said Nutt, who is professor of neuropsychopharmacology at Imperial College London. "Psychedelics change the brain in, perhaps, the most profound way of any drug, at least in terms of understanding consciousness and connectivity. Therefore we should be doing a lot more of this research.
Nutt's views will challenge governments around the world which, largely, classify psychedelic drugs as harmful and illegal. The professor is used to being a thorn in the side of the authorities. In 2009, the UK's then health secretary, Alan Johnson, sacked him from his post as chair of the government's Advisory Council on the Misuse of Drugs for publicly stating that alcohol and tobacco were more harmful than LSD, ecstasy and cannabis.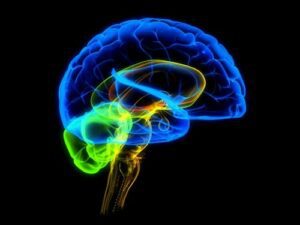 Hundreds of clinical trials of psychedelic drugs such as LSD were carried out in the 1950s and 1960s, and successful treatments, including one for alcohol addiction, came out of the work. Since LSD was banned around the world, however, the number of scientific studies has dropped to virtually zero, and there have been no studies using modern imaging techniques such as magnetic resonance imaging (MRI) to look at what parts of the brain are affected by it.
Nutt recently published research, with colleagues at Cardiff University, on the effects of psilocybin – the active ingredient in magic mushrooms – on the brain. His team had assumed the drug might increase activity in certain parts of the brain, to explain the experience that users get when they eat magic mushrooms. Instead, MRI scans of 30 healthy volunteers showed that psilocybin seemed to decrease activity in the regions of the brain which link up different areas. The study was published in January in the journal Proceedings of the National Academy of Sciences.
Read the full article – Sociedelic