This is a recipe I saw from my homegirls Coyia's instagram page and had to make it! Though this recipe calls for some beef and stuff i replaced the meat with mushrooms and chic pea blend. I'll slide what I did in between here. The ingredients are below!
Soak Chic Peas overnight
Chop up onions and garlic then lightly sauté
Blend the Chic Peas with the garlic onions and seasoning that you would like (Salt & Pepper)
I'm not being paid to say this, but I really love Rao's Homemade sauces so much. As a chef and home-cook, I'm pretty picky about pre-made things. I don't want to buy a sauce I have to spend half the time doctoring up just to make it taste better. You are free to use any brand you prefer, but trust me — Rao's Homemade Marinara Sauce is legit. They're the reason my Cheesy meatball sub dip recipe is so amazing. It's pretty pricey compared to its lesser counterparts, but it's soooo worth it. You can often find it on sale at pretty much every retailer, but I've found it at Walmart consistently under $7/jar.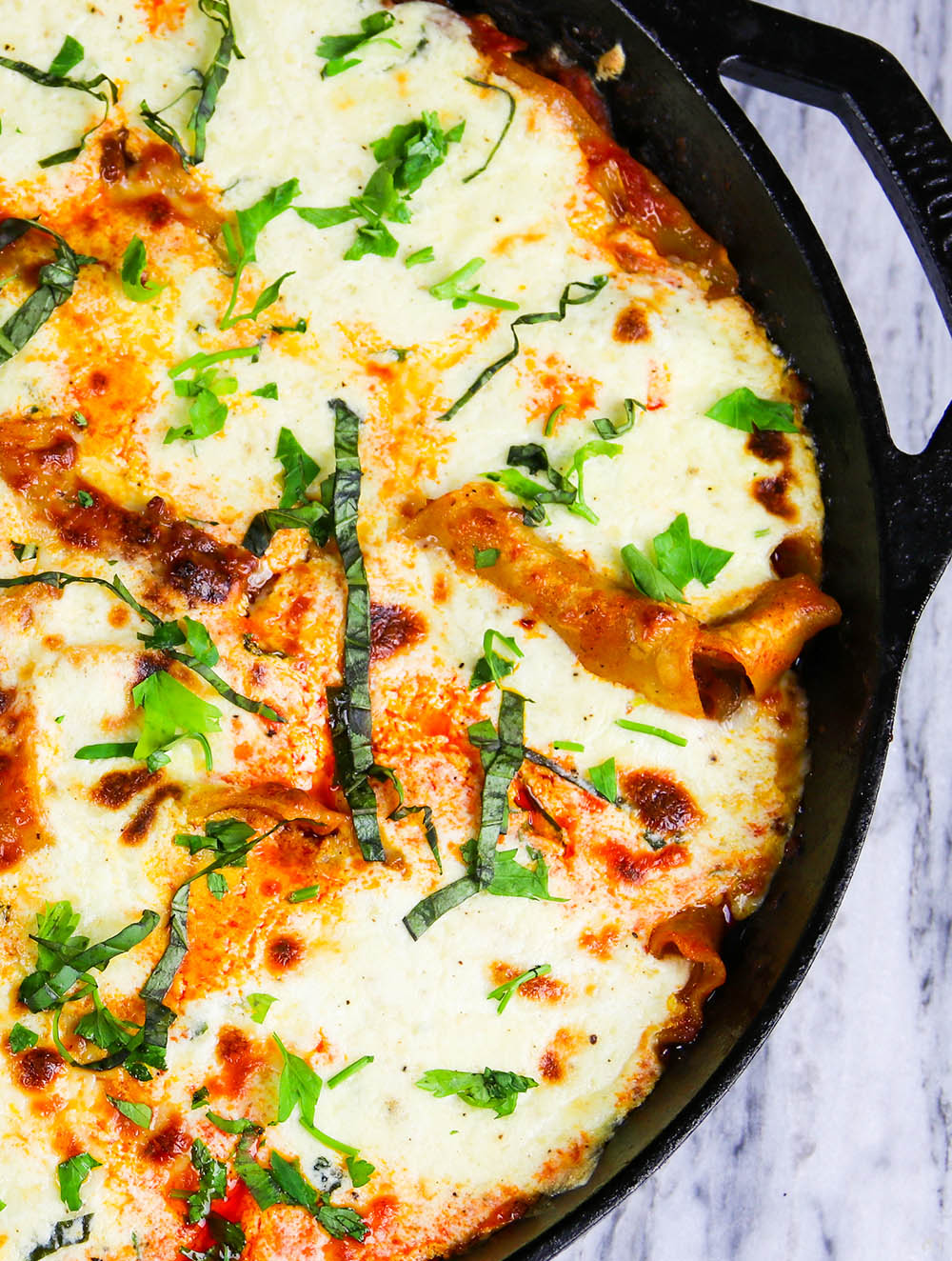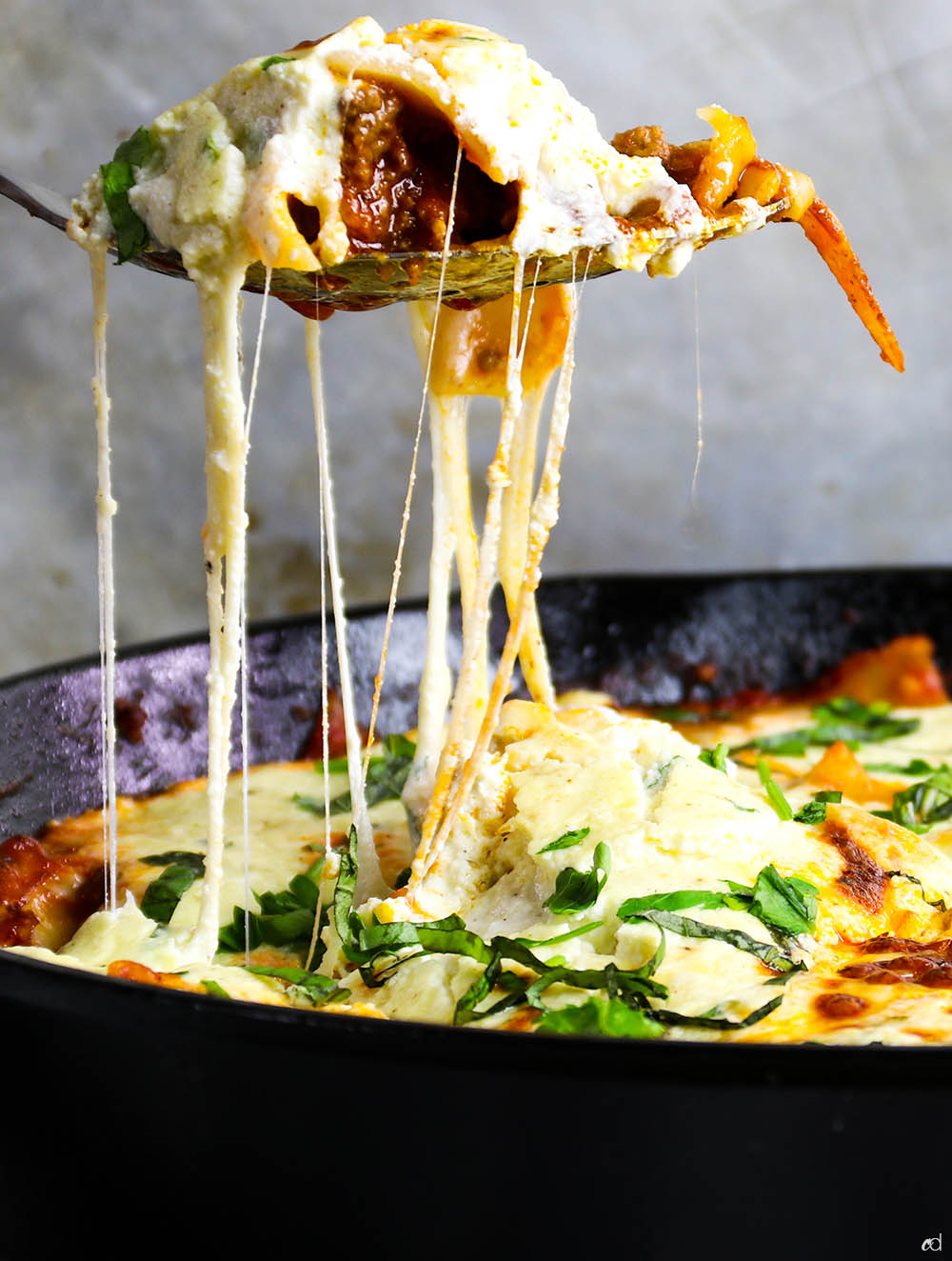 This recipe is insanely easy, and very customizable. You can use ground beef, or turkey, or chicken. Or, use Italian sausage instead. Although it's a quick and easy weeknight lasagna, you aren't forced to use lasagna noodles. You can use any pasta you want. The only thing I recommend you keep true to the recipe are the ingredient amounts — things can get funky otherwise. For example, you don't want to add a whole pound of pasta to this because it will be too much. Whatever kind of pasta you end up using, just use half the box — which is roughly 8 ounces.
Keep it somewhat vegetarian and use mushrooms instead of ground meat. The choice is yours. Don't have balsamic vinegar? Shame on you! Get some, please. But if you don't have it, it won't ruin the recipe. Just leave it out.
HOW TO MAKE SKILLET LASAGNA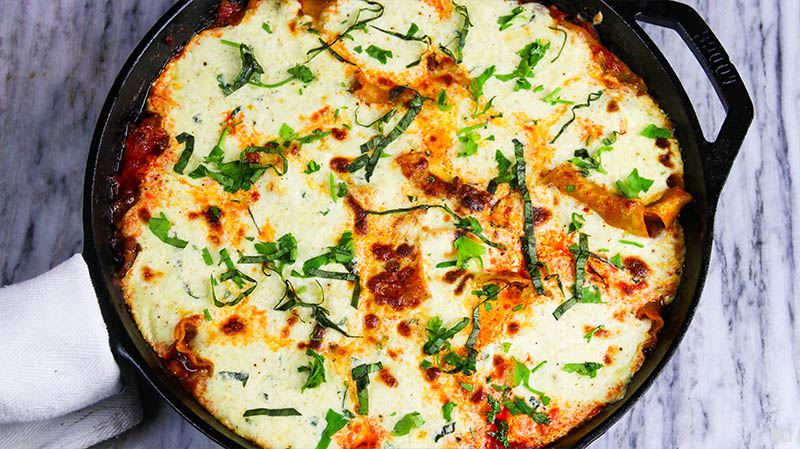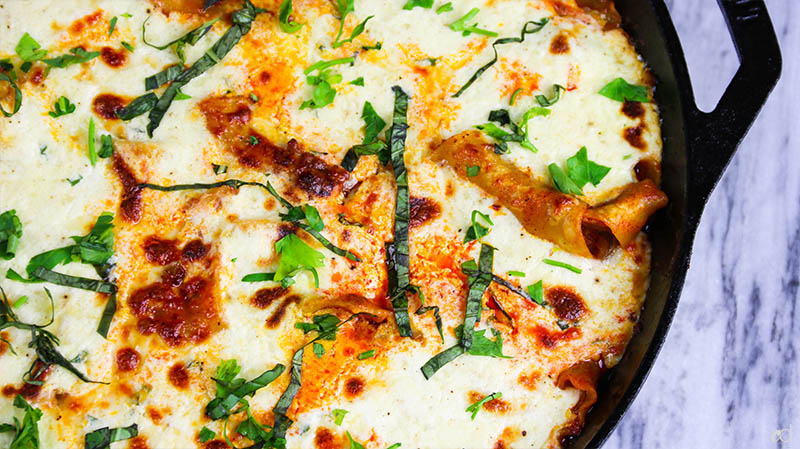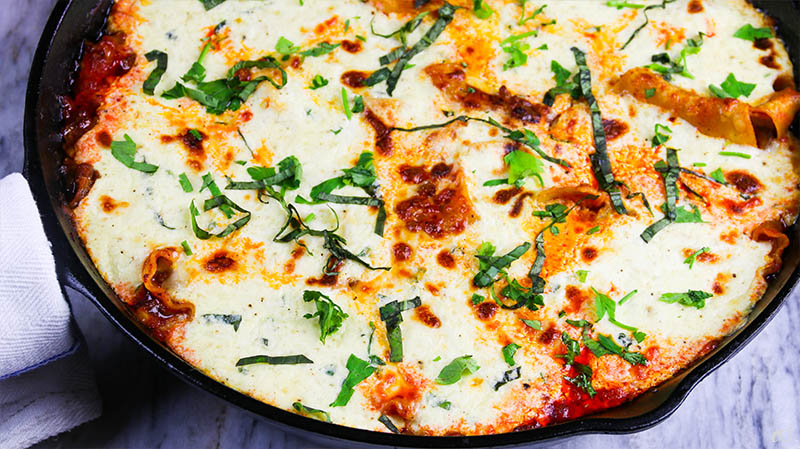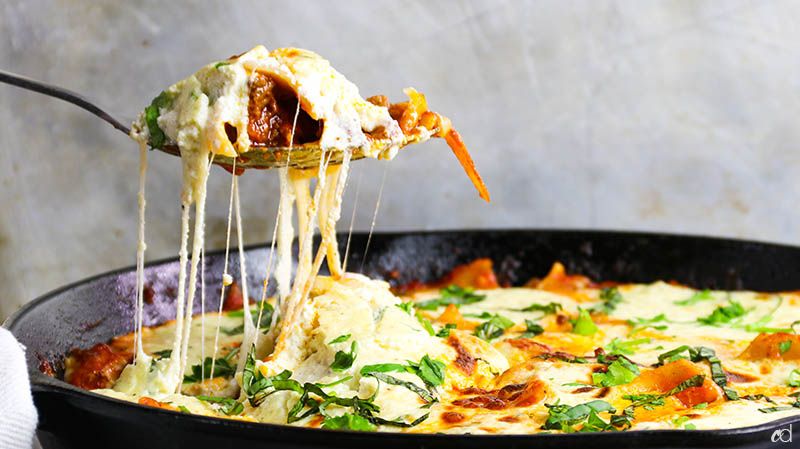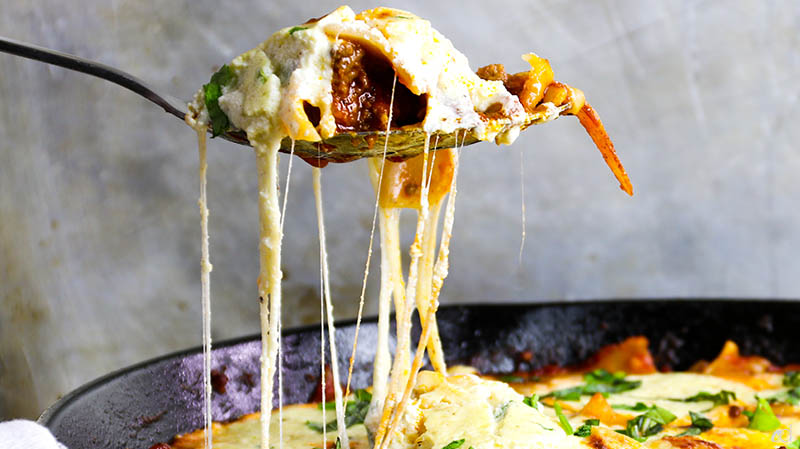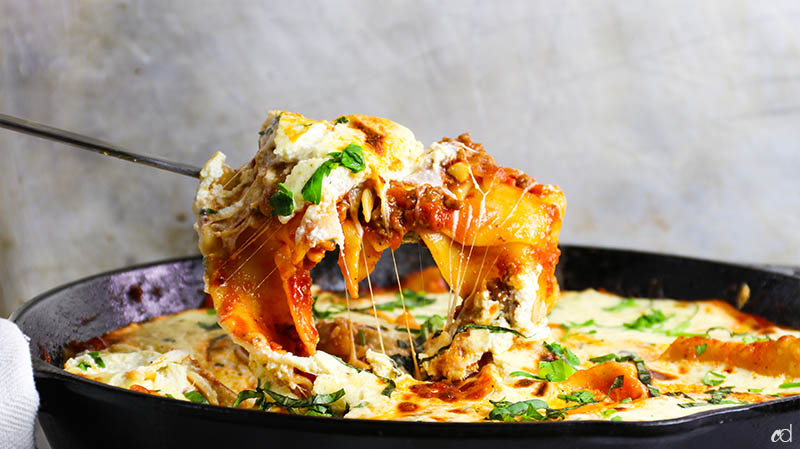 Source – Carnal Dish