Shaman Stones come in pairs… one female and one male stone. These high energy stones also aid you to balance your male-female energies. They have strong metaphysical properties for spiritual growth, and will help you to overcome fear.
This is especially important when doing out of body journeys. They are psychic protection stones, and will prevent negative entities from attaching themselves to you. As they are very helpful stones to aid you when you are doing shamanic journeys, their name comes from this aspect of their energy.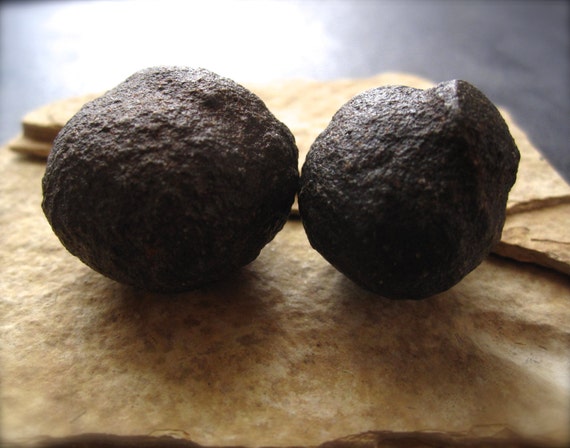 These specific stones are also called Moqui Marbles or Moqui balls… and are found at the north rim of the Grand Canyon in Utah in the USA. They were named after the Indian tribe that lived in the Moqui Desert. The children of the Indian tribe who lived there were known to play with these stones, particularly the smaller stones… and used them like children today use marbles, hence the name Moqui Marbles.
Similar stones have been found in other parts of the world… and their energy may be similar. Shaman stones are concretions… made up of a variety of different minerals that have formed into a ball shape naturally… without human intervention. They are brown in color with a natural rounded shape… and their size ranges from small ones of 1/2 inch through to bigger ones up to 2 inches across.
Source: HealingCrystals